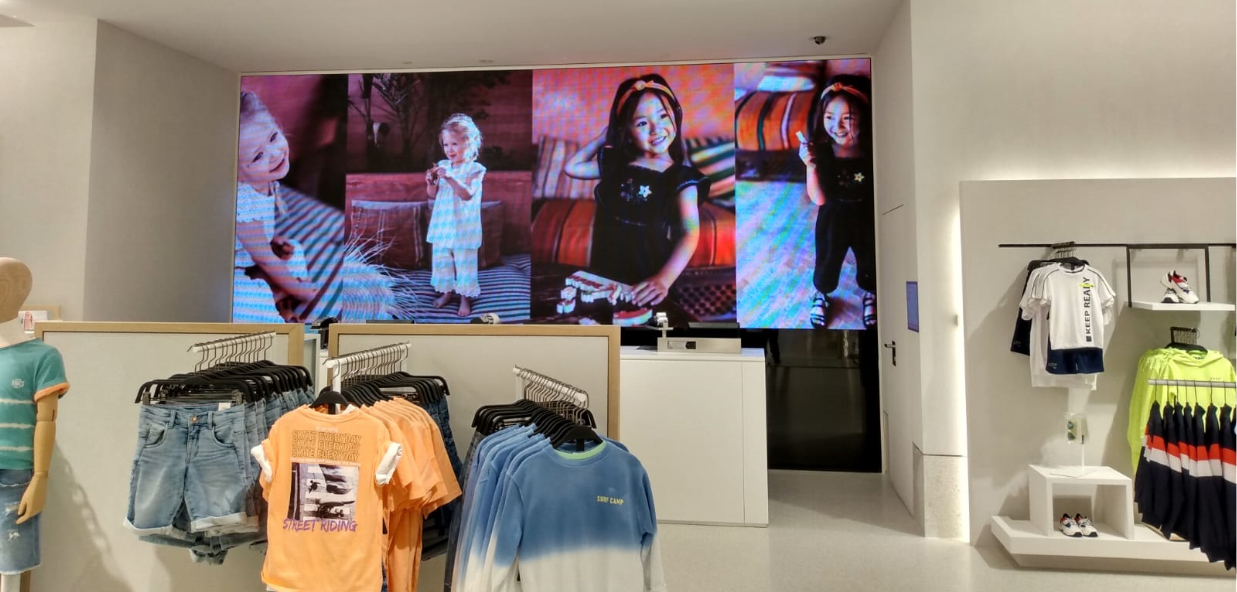 More than 2,500 m2 of shopping area equipped with the highest audiovisual technology opened its doors yesterday in Timisoara
Our digital technology has landed in Romania with the Inditex group, with a new Zara store in the Open Ville area. This area, that will include seven office buildings with a gross area that will add more than 120,000 m2 of stores, is about to become one of the largest shopping areas in Romania, which will also include the tallest building in this country.
The work that we carry out from Ruybesa in the different stores of the Galician firm, consists of the contribution of solutions adapted to the architecture and exclusive design of the buildings, both in Digital Signage systems as in public address systems, aim at satisfying new shopping experiences for the clients. Speakers, interactive testers and impressive large-format LED screens, up to 5 x 3 meters and a pixel LED 5.1, are some of the digital experiences that users will be able to enjoy in this store.
Thanks to the relocation and reopening of this center, the company founded by Amancio Ortega will have more than 7,000 stores around the world and it is a pleasure for us to be part of it.