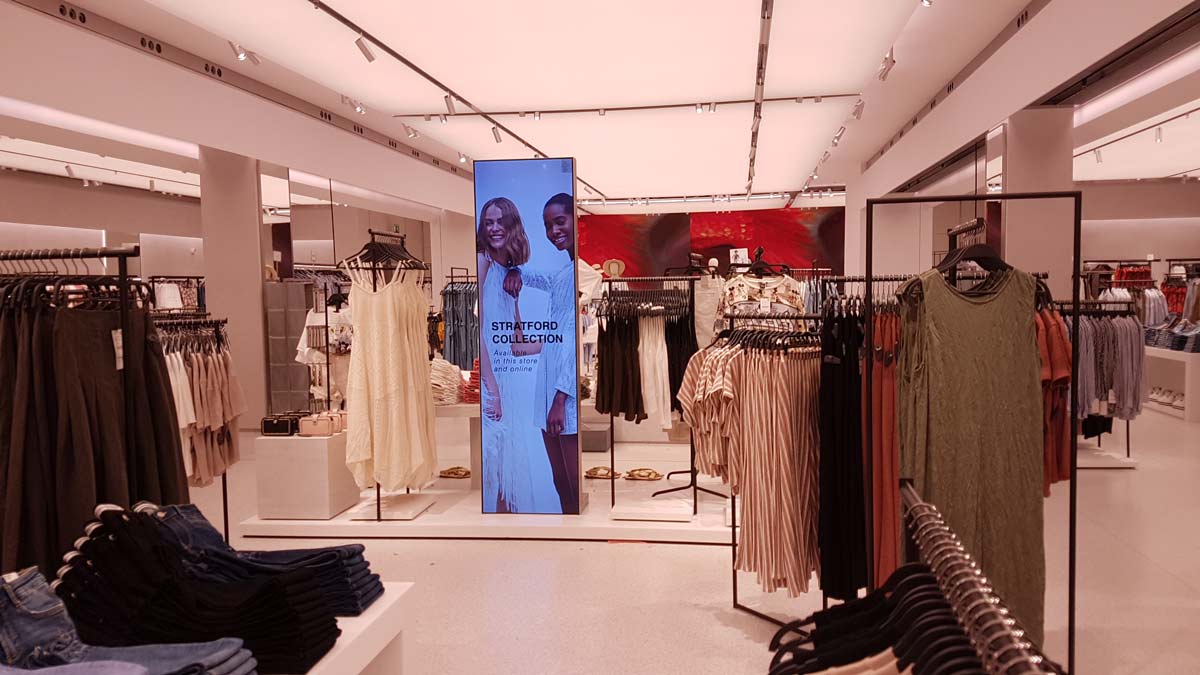 Faithful to his principle of constant improvement of the purchasing experience, the flagship of INDITEX keeps evolving thanks to the latest tendencies of the digital world.
Once more,  Ruybesa  goes hand in hand with this great company to contribute with a esthetic solutions and quality, anticipating itself to the necessities of the clients and facilitating the purchasing process.
Within these solutions, it is worth to mention:
Interactive Fitting Rooms. System of presence in Fitting Rooms by means of microwave sensors installed in each of the cabins, so that the information of its state of the is displayed in the own cabin and the counter of control.
Invisible loudspeakers integrated in walls and ceilings. Once adapted with the corresponding painting, the loudspeaker is totally integrated with the surface in which it is installed.
Mirror screens, that provide the client with a more attractive the experience when combining the power and the reach of the digital messages with the visual clearness of a standard mirror.
In the last month a total of four ZARA stores have been inaugurated in Europe (Molfetta, Marseilla, Stratford and Leon)  equipped all of them with this type with technology.