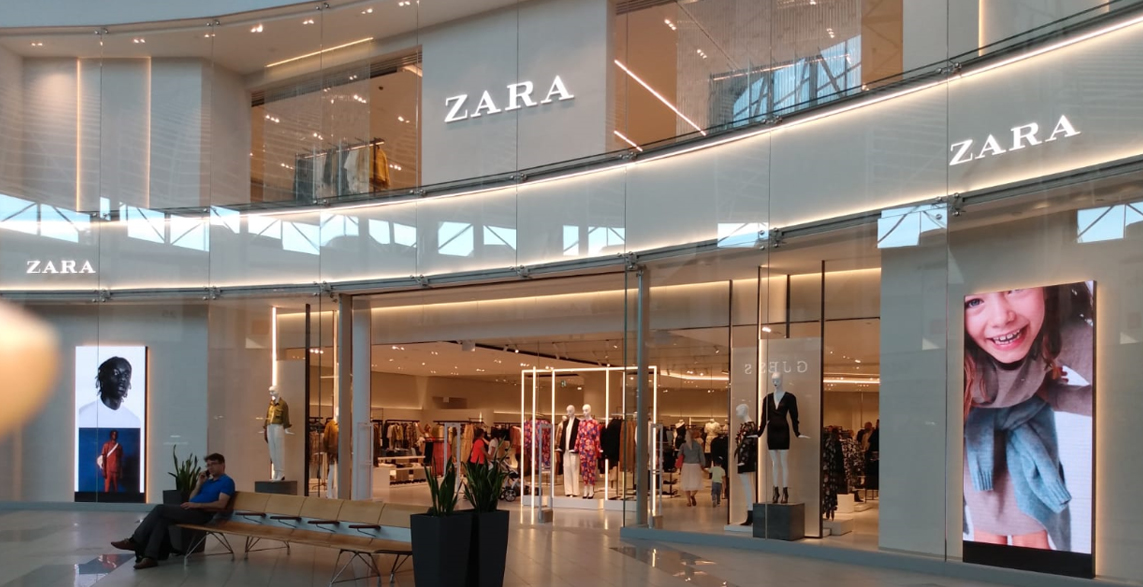 One hundred and three thousand square meters of shops and new entertainment opportunities is what the Avion Shopping Park center in Bratislava offers us; to date, the largest by area in all Slovakia.
This shopping center hosts an average of 57 million visitors a year and it is inside where last Thursday, the giant Inditex opened a new Zara store to add to the already more than 7,000 worldwide.
The multinational from Coruña has spent years betting on the transformation of all its establishments through new technologies and including differentiating elements of Digital Signage. For this, he has once again relied on Ruybesa's solutions as a digitalizing expert from where we are committed to innovation as a new channel of communication with customers.
Among these solutions, it is worth highlighting the more than 200 installed speakers, the 45 m² of LED technology that welcome us from before even having entered the store, as well as interactive testers, which added to Zara's technological offer A few months ago and it has not been less this time. All this installed throughout the more than 2,000 m² of store, giving support to the user.
And it is that the thing is welcome. Ruybesa digitizes Zara stores for years, but this occasion is special for us because to date we had not had the pleasure of doing so in this country.