INTEGRATION OF AUDIOVISUAL SYSTEMS SOLUTIONS
Audiovisual media have become an essential element and differentiator to optimize the communications of any company. It is vital to knowhow to manage the information in any type of space dedicated to presentations, training, meetings, conferences, exhibitions, major events, etc. In Ruybesa we offer the latest technology in audiovisual solutions, integrating equipment and forming robust systems managed with comfortable and intuitive interfaces.
The result: highly functional spaces with great added value.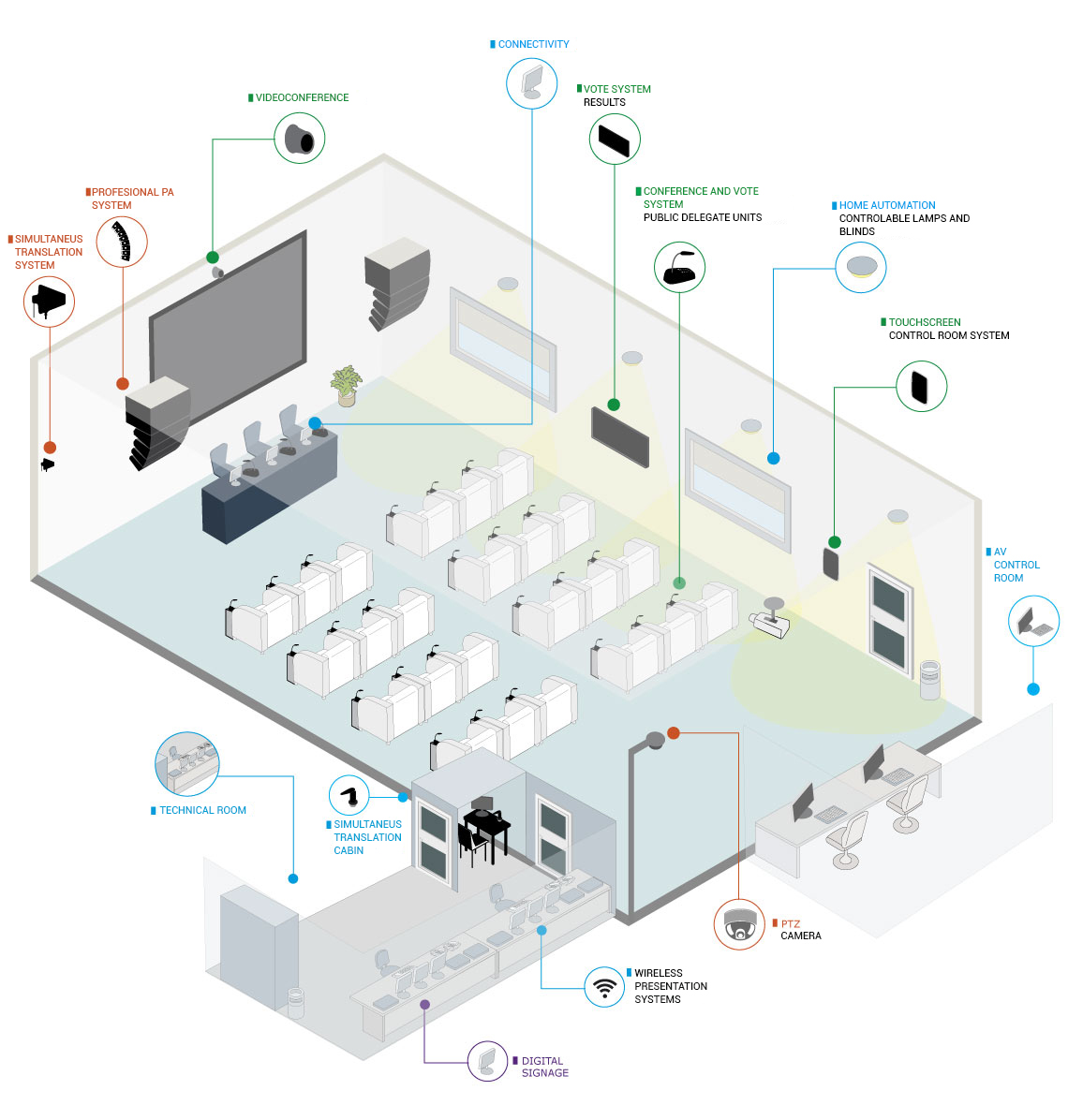 NUESTRAS SOLUCIONES ESPECÍFICAS: