IFEMA PERFORMS THE LARGEST EN54 CERTIFIED PA/VA INSTALLATION IN EUROPE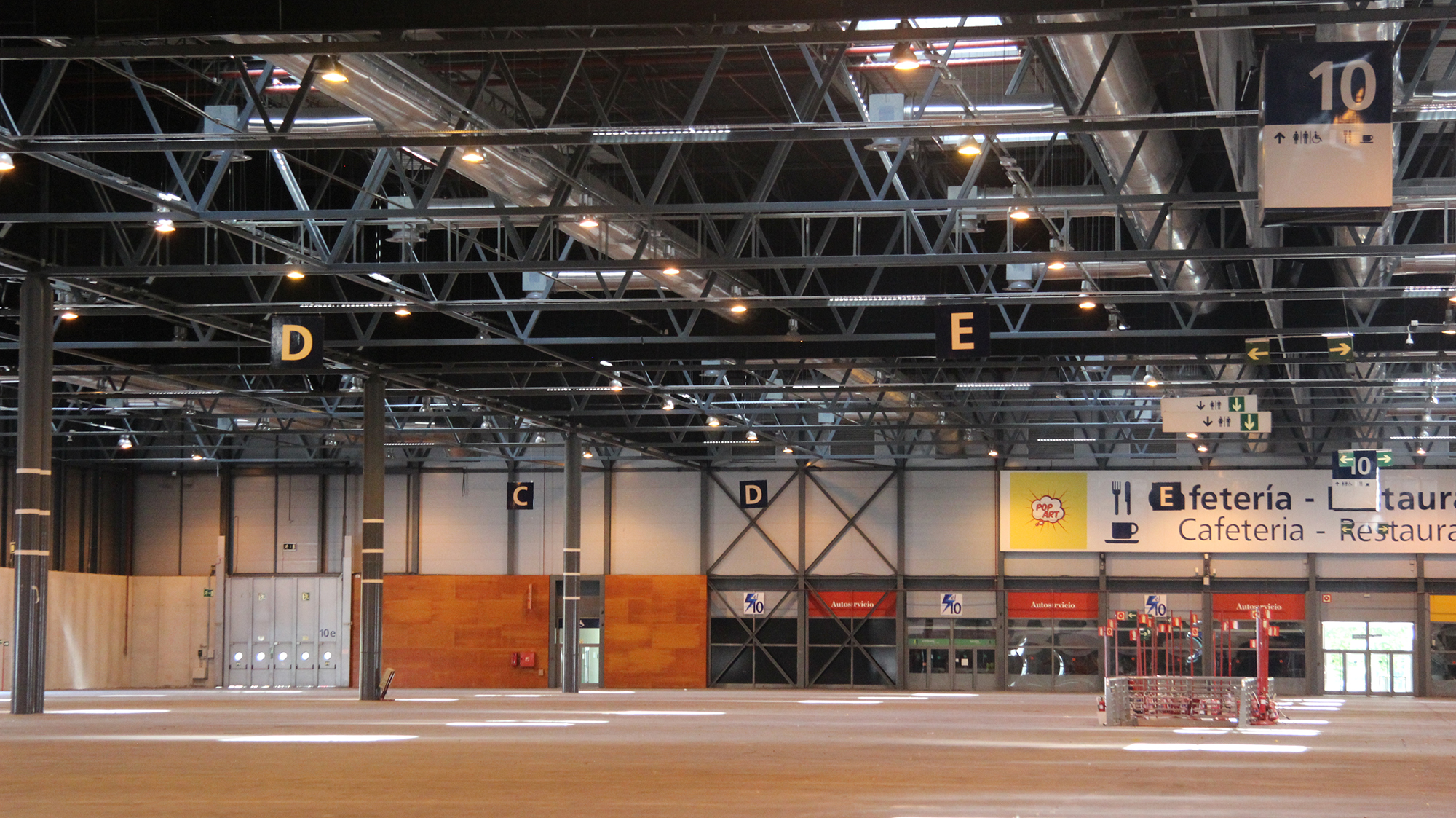 IFEMA has adapted its public address and voice alarm system to the international standard EN 54, performing the largest EN54 certified PA/VA installation in Europe recently.
This project has meant applying all the standards required by this regulation to the sound system for 1 million square meters, using 385,640 watts distributed in electroacoustic and amplification systems.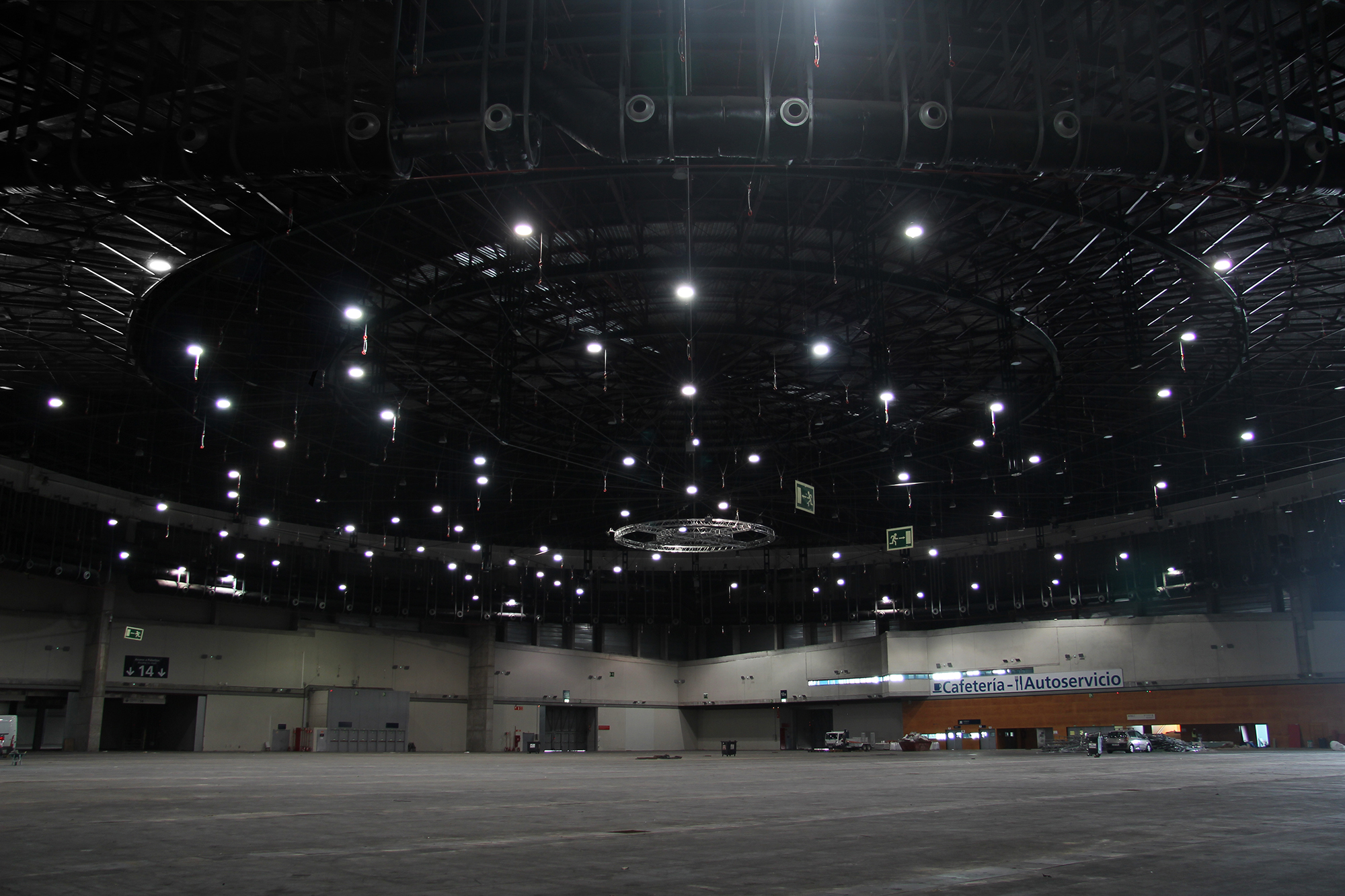 All these elements are managed through a control equipment certified under the EN 54 standard, able of broadcasting up to 52 simultaneous and different evacuation messages, and backed by a customized management software that allows operating over the venue system, fully scalable and expandable so that more areas can be added depending on the future needs of IFEMA.
The project's main objectives required, on the one hand, to strictly comply with the regulations through their technical specifications, which apply to the fair because it is a building with an occupation that exceeds 500 people and, on the other, to guarantee a good performance of the installation using a robust and certified system. All this to cover the needs of one of the major fair institutions in Europe, with more than 4 million visitors a year.

Guaranteed safety in the whole venue
The central control system is based on redundant servers, so that the failure of any equipment does not entail the loss of any installation functionality, thus guaranteeing the security of the fair in case of emergency.
These are some of the relevant figures for this installation:
100 % coverage for the whole venue, including indoor and outdoor areas.
Possibility of simultaneous broadcasting for up to 52 different emergency and evacuation messages in different zones.
More than 200 sectorization zones.
More than 5,400 speakers.
221 multichannel amplification equipment.
516 acoustic boxes.
1,200 amplifiers with 250, 500 and 1,200 W, to reach 385,640 W of total power.
200 km of fire-resistant cable used for speaker installation.
Text-to-speech and multilingual voice systems.
Technologically innovating solutions
LDA Audio Tech public address and voice evacuation systems have been complemented with JBL speakers, as well as products from other manufacturers.
Channeling, wiring and installation of speakers in height have also been carried out, including 516 speaker boxes over 12 meters. For this, up to 6 lifting platforms and 12 machines have been used simultaneously, three of them with the possibility of installing up to 25 meters high.
A total of 42 full-time people and 9 with partial dedication have worked on this project continuously and during the different phases of execution. The team has been coordinated at all times with the rest of IFEMA personnel, adjusting the working deadlines to the fair activity, also considering the delivery times for materials to be able to finish within the established deadlines and not affect the normal functioning of the organization.
With this large project, IFEMA continues a process of technological transformation within its philosophy of ongoing innovation and its strategic growth plan. Under this line of work is the recent achievement of the AENOR Emergency Management certification, as well as the improvement of security systems, the renewal of the Wi-Fi network, capable of simultaneously connecting up to 65,000 users, or the installation of latest generation 5G technology in the venue.