ELECTRONIC SAFETY EXPERTS
Ipsum Seguridad is a company homologated by the at State General Police Directorate with nº 3576. Our philosophy is to guarantee the coordination and smooth functioning of all systems through a single interlocutor, who is responsible for all project management, from the execution phase, to execution of the service in the facilities.
We are experts in designing, executing and putting into operation the most sophisticated security systems for any type of industry, controlled by the vtsystem management software.
Integral Security Solutions in Critical Infrastructures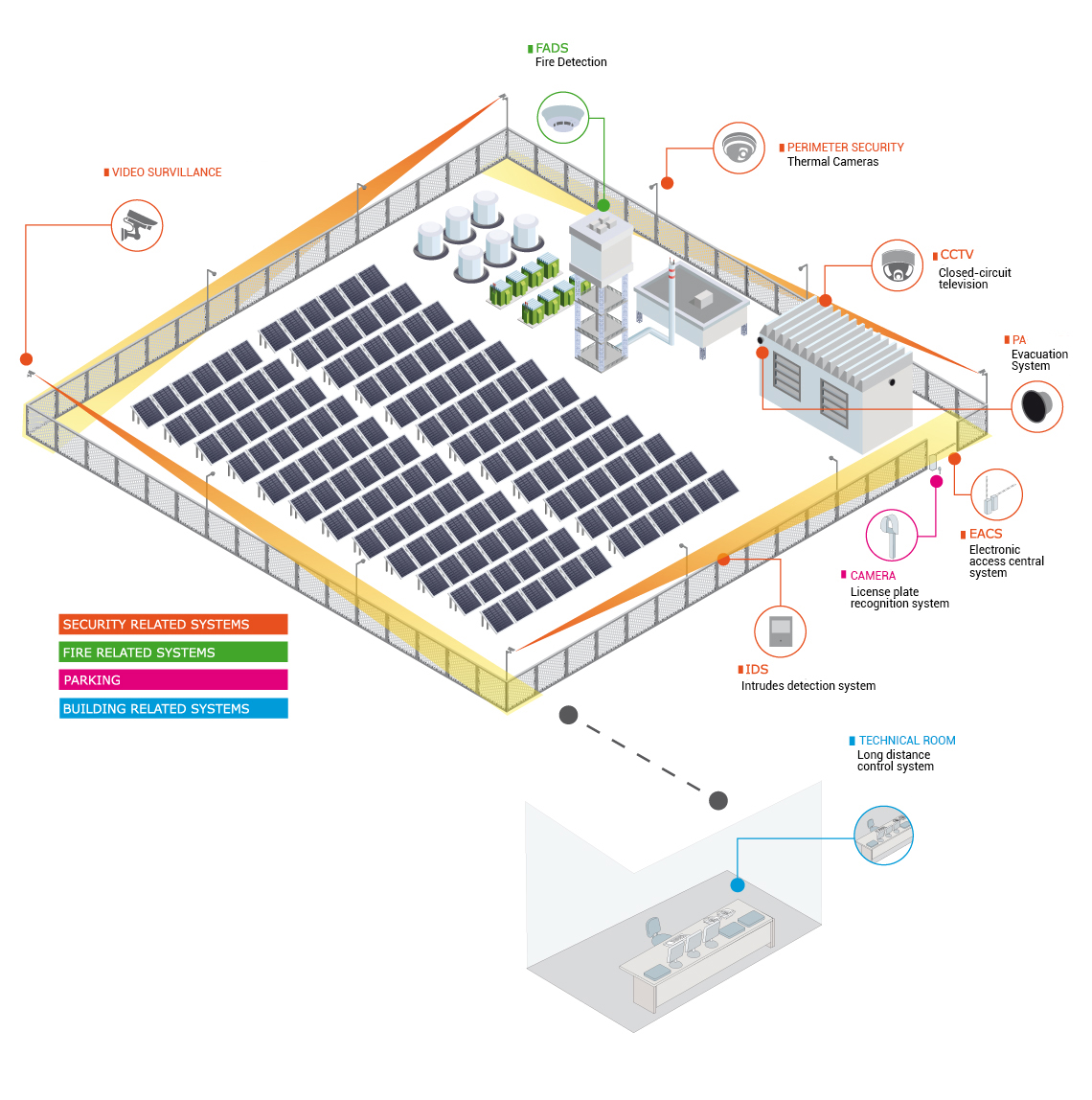 SOLUTIONS FOR:

INTEGRATED MANAGEMENT OF ALL SAFETY SYSTEMS OF INSTALLATIONS
vtsystem provides the integrated management of all Safety systems of an installation. Typically, by using vtsystem it can be controlled Perimeter security, domes, controlaccess, license plate readers, Public address, fire and connection with the CRA. In addition, it is possible to integrate of signals from other systems such as central Weather, CT alarms, etc.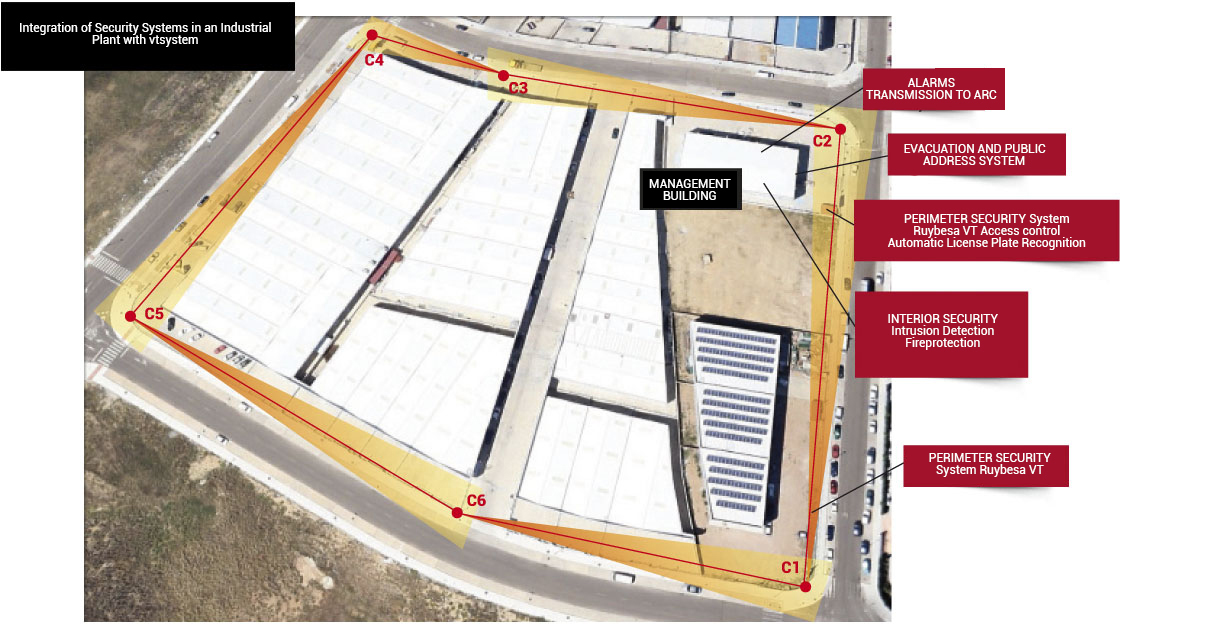 ADVANTAJES
INTEGRAL SURVEILLANCE SOLUTIONS AND ELECTRONIS SECURITY
So-called "sensitive" corporate facilities require special attention and professionalism. Ipsum Seguridad guarantees this right from the beginning of the installation project and creates connections and communication protocols perfectly compatible with the rest of the facilities. Our specialized services: