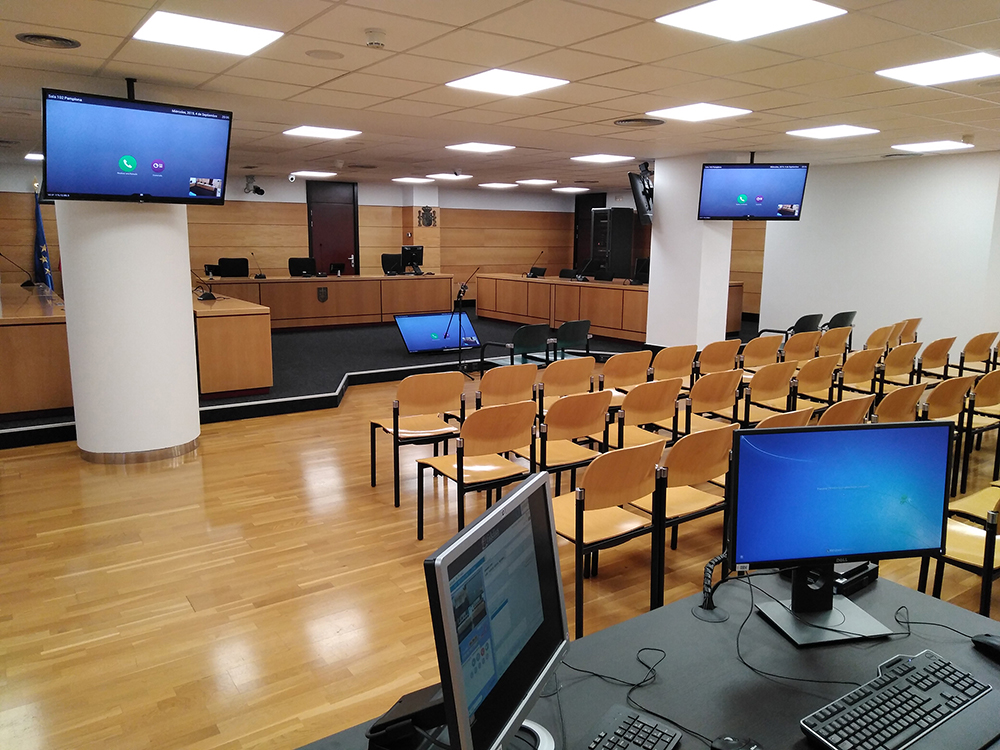 Last Tuesday the works for the renewal of the audiovisual systems of the view room of the courts of Tudela, Estella, Tafalla and Aoiz were finished.
Nowadays the audiovisual recording system at courts is a critical service, since the minutes have ceased to be a text or a written document to become a video, in which the whole judgment is seen and heard. It must offer high levels of quality and robustness according to its functionality.
Room microphones are also of great importance as sound is a fundamental element and their bad functionality could be a cause for the invalidation of the minutes and therefore, the repetition of the view. The voice registration system should therefore provide sufficient guarantees of quality and availability. It also allows the provision of important additional services, such as the declaration of protected witnesses with distorted voice, or the recording of the voice of the videoconference, in the event of one during a view.
The old system was more than fifteen years old, so a total change of the existing equipment has been necessary. The new equipment supplied and installed has technical and functional characteristics that the courts of Navarra wanted to integrate into their facilities to achieve greater and versatile functionality.
This technology was used last Thursday for the first time with the trial of the "Osasuna" case.