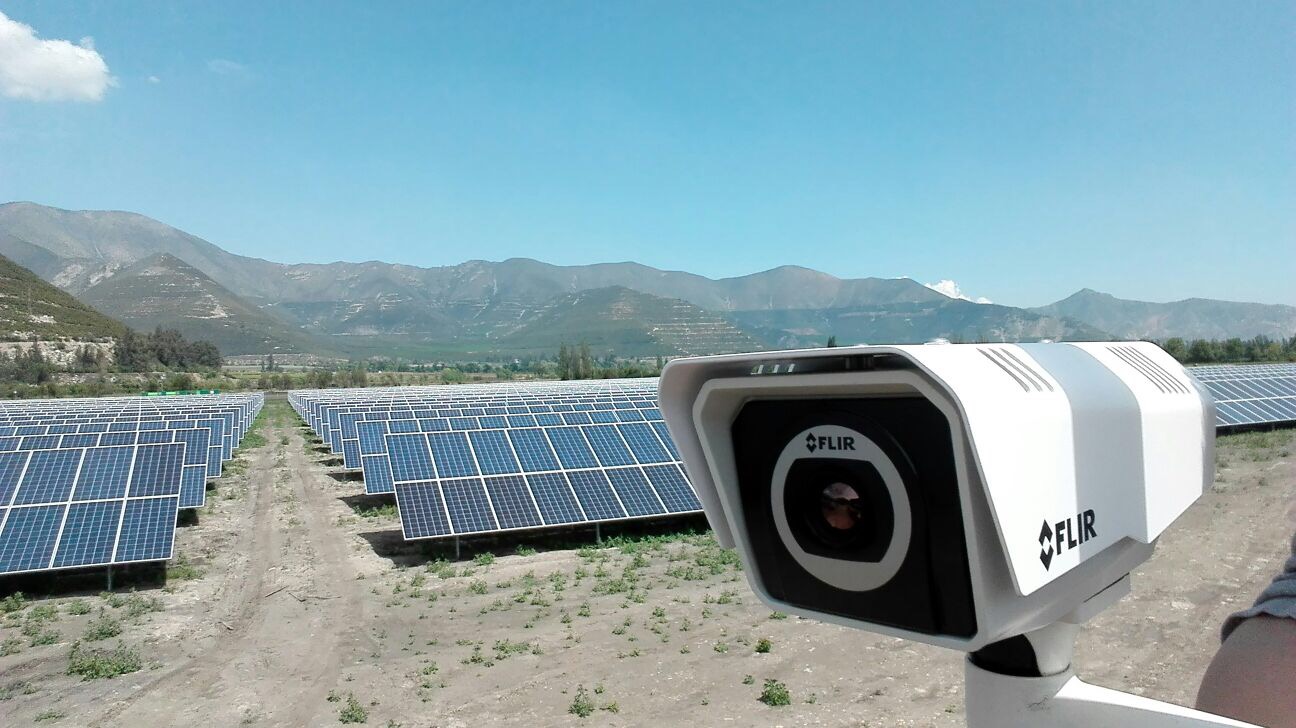 Grenergy, a company that designs, develops and constructs renewable energy plants on a large scale, has chosen to Ruybesa for the installation of the Integral Security System in the solar plants of Francisco and Don Eugenio, located in the commune of Cachapoal, in the Region of O´Higgins, Chile.
This Security Installation consists in two main systems:
1)            System of perimeter video-monitoring based on thermal IP cameras for the detection of intrusion connected to the network multiservice of existing optical fibre in the plant, with discrimination of false alarms.
2)            Installation of anti-intrusion elements in transformation, office and warehouse centres. The video-monitoring based on the technology of thermal cameras offers important advantages like a security system as opposed to the traditional CCTV since it does not need light to work even in adverse environmental conditions (dust, smoke, fog, etc.) and is superior in the discrimination of false alarms.
The installation and commissioning took place in October of this year.